Olá, seja bem vinde! Dê play no áudio acima antes de começar a leitura. Ouça sem ler! Ouça depois de ler! Ouça enquanto lê! Tanto faz, apenas lembre-se de apreciar a experiência!

Hello, welcome! Play the above audio before starting your reading. Listen without reading! Listen after reading! Listen as you read! Whatever, just remember to enjoy the experience!
1o ato

Vulto
Sombra
Construção
Parafuso solto
instrumentos
o eu e o outro
escuta
teto de vidro
vidro rachado
Monólogo
Terra e água
Don't be
A
e as palavras
Terra e água
Cachoeira d'água
distância
ser
distante
deslocamento
correntes
Constelação Andrômeda
"You live your life, you go in shadows"
rosa vermelha
expande minhas aortas e veias
sedução e calcinha vermelha
2666
sorriso partido ao meio
entre flores
cheiros e devaneios
o tempo passa e ao mesmo tempo segue o mesmo
Definir
procuro um lugar para existir

2o ato

no meio do mato
devo proseguir
e ouvir
o canto dos pássaros
Sou o vulto na beira d'água
ondas soltas
e versos
na calçada
muro de concreto
céu aberto
arame farpado
E o barulho
ainda ouço os pássaros
"sem verso, sem rima,
sem ritmo, sem nada"
Arrepio na pele
e escrita torta no braço
Exaustão física
cansaço
camera tremida
árvore
e deslocamento do passo
pés de areia
soltos e enterrados
um cachorro
e o computador ligado
vista clara
e enquadrada
tão bonita
parece a tela de um quadro
crianças falam de um jeito engraçado
"eu já estou falando sozinho e me perguntando
se eu falei comigo"
frases soltas num poste
poste sobre poste
tela
face que brilha
Meu deus, como é bela!
Capitalismo inalcançável
"I'm so sorry"
sim, eu falo português mas prefiro dólar
Queria voar
vento na janela
balança o tecido
verde, branco e vermelho
mais uma vez
buga a tela
imagens e fragmentos
resquícios do que foi a visão

3o ato

Eu vejo pingos d'agua
formato paisagem
que em minha tela perfeita não encaixam
chuva, relâmpago, trovão
rainha da tempestade
cidade em breu
sem cor, luz ou eletricidade
hibridismo diaspórico
1:54:51
eucaristia
play
stop
Ave Maria!
Proteja as crianças!
Era ela
todavia
tecladista
compõe melodias
enquanto observa
a juventude esvaziar
casa vazia
em completude só ruínas
exibia seus destroços
Aperto repetidamente a tecla porque busco uma reposta
tecladista leviana
enterra os pés na tecla
em quartinhos bagunçados pelo barulho
sonoro barulho
das cordas e teclas
desvio do tiro cruzado
violência como uma forma de entretenimento armado
crianças violentas
destroem coisas como a força do vento
seriam heróis ou decadentes?
decaindo no tempo
quero tocar o caos sem alento
com maestria
e chamar o caos de música...


4o ato

Agora
O olho que tudo vê
desenha feito criança
traço solto, de quem não carrega passos pesados
só dança
porque hoje é hoje
e amanhã talvez eu seja avô
conheço bem cada canto
carrego memória e dor
projeção na janela
reflete aqueles que vi vagar
papéis soltos, folhas gastas
cartas para mamãe, 1993 e sei lá
partituras, escritas escrituras
escrevo porque vivo
e não para divagar
Vida certeira, corrida
Eu juro que não queria competir, só participar
"O que tú faz sentado aí?"
Com tristeza nos olhos, eu te vi desistir
Mas se caso quiseres prosperar e um rádio tocar
esteja certo, eu estarei aqui
Se quiseres uma galáxia para navegar
eu desenharei uma para tu seguir
E se quiseres um outro mundo para habitar
eu serei um outro mundo para ti

Nas graças de um outro além, almejarei
aquém de mim.
Agradecimento especial e todes es participantes da vivência, sem suas contribuições esse trabalho não seria feito.

Special thanks to all participants in the experience, without your contribution this work would not be done.
1st act

Figure
Shadow
Construction
Loose screw
instruments
the me and the other
listening
ceiling glass
cracked glass
Monologue
land and water
Don't be
THE
and the words
land and water
Waterfall
distance
to be
distant
displacement
chains
Andromeda Constellation
"You live your life, you go in shadows"
Red rose
expand my aortas and veins
seduction and red panties
2666
smile split in half
among flowers
smells and daydreams
time passes and at the same time remains the same
To define
I look for a place to exist

2nd act

in the middle of the bush
I must proceed
and listen
the singing of birds
I'm the figure at the water's edge
loose waves
and verses
on the sidewalk
concrete wall
clear sky
barbed wire
and the noise
I still hear the birds
"no verse, no rhyme,
no rhythm, no nothing"
Goosebumps on the skin
and crooked writing on the arm
physical exhaustion
tiredness
camera shake
tree
and step shift
sand feet
loose and buried
a dog
and the computer turned on
clear view
and framed
so beautiful
looks like a picture screen
children speak in a funny way
"I'm already talking to myself and wondering
if I talked to me"
loose sentences on a post
post on post
screen
glowing face
My God, how beautiful it is!
unattainable capitalism
"I'm sorry"
yes, i speak portuguese but i prefer dollar
I wanted to fly
wind in the window
shake the fabric
green white and red
once again
bug the screen
images and fragments
remnants of what was the vision

3rd act

I see water drops
landscape format
that on my perfect screen don't fit
rain, lightning, thunder
storm queen
city ​​in pitch
no color, light or electricity
diasporic hybridism
1:54:51
Eucharist
play
stop
Holy Mary!
Protect the children!
Was her
still
keyboard player
compose melodies
while watching
youth empty
empty house
in full just ruins
displayed its wreckage
I press the key repeatedly because I'm looking for an answer
frivolous keyboardist
bury your feet in the key
in small rooms messed up by the noise
loud noise
of strings and keys
crossfire deflection
violence as a form of armed entertainment
violent children
destroy things like power of wind
would they be heroes or decadents?
decaying in time
I want to touch the chaos without breath
masterfully
and call the chaos music


4th act

Now
The eye that sees everything
draw like a child
loose line, of someone who doesn't carry heavy steps
just dance
because today is today
and tomorrow maybe I'll be grandfather
I know each corner well
I carry memory and pain
window projection
reflects those i saw wander
loose papers, worn sheets
letters to mom, 1993 and all the stuff
sheet music, writings, scriptures
I write because I live
and not to digress
straight life, running
I swear I didn't want to compete, just participate
"What are you doing sitting there?"
With sadness in your eyes I saw you give up
But if you want to prosper and a radio plays
be right i will be here
If you want a galaxy to browse
I'll draw one for you to follow
And if you want another world to inhabit
i will be another world for you

In the graces of another beyond, I will long for
short of me.
Essas palavras surgiram a partir de descrições de impulsos diversos. A literaridade definiu uma poética espontânea, que se formularam em um sentido abstrato, materializado pelo som. Essa web publicação, intitulada "8-ve", embala todos os materiais como forma de junção e registro.

These words arose from descriptions of different impulses. Literarity defined a spontaneous poetics, which were formulated in an abstract sense, materialized by sound. This web publication, titled "8-ve", packs all materials as a form of joining and recording.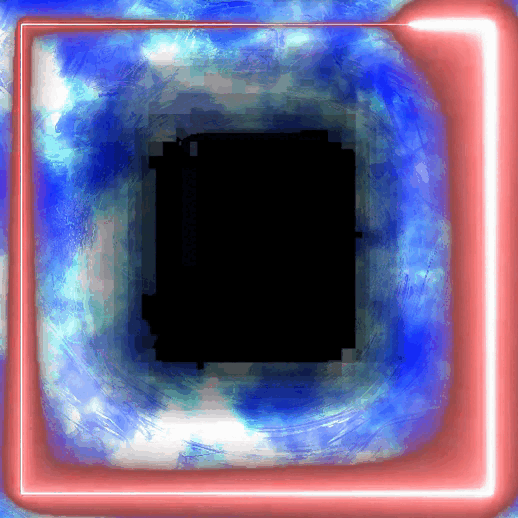 Trabalho criado a partir de impulsos produzidos por ​​Amanda Jacometi, Izabella Baldoíno, Kira Pereira, Marina Mapurunga, Janete El Haouli, Lílian Campesato, Raiana Moraes, Thais Montanari, Tide Borges, Valéria Bonafé, durante a vivência Impulsa Sonora, realizada entre 2 a 13 de novembro de 2021.

Work created from impulses obtained by Amanda Jacometi, Izabella Baldoíno, Kira Pereira, Marina Mapurunga, Janete El Haouli, Lílian Campesato, Raiana Moraes, Thais Montanari, Tide Borges, Valéria Bonafé, during the experience Impulsa Sonora, held from 2 to 13 November 2021.
www.sonora.me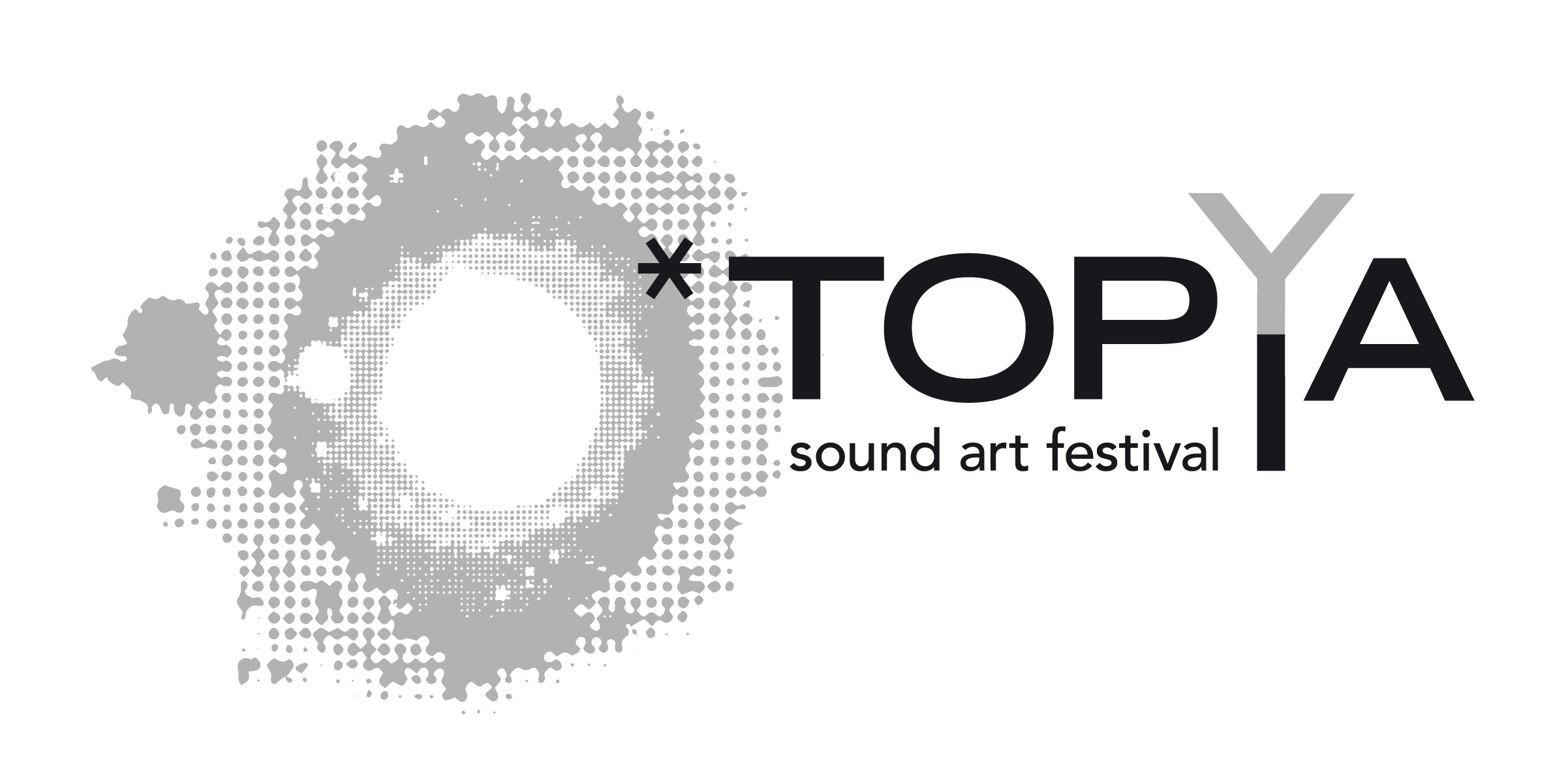 Poesia sonora feita como resultado da vivência IMPULSA SONORA organizada pela Sonora como parte do *TOPIA SOUND ART FESTIVAL 2021.

Sound poetry made as a result of the experience IMPULSA SONORA organized by Sonora as part of the *TOPIA SOUND ART FESTIVAL 2021.